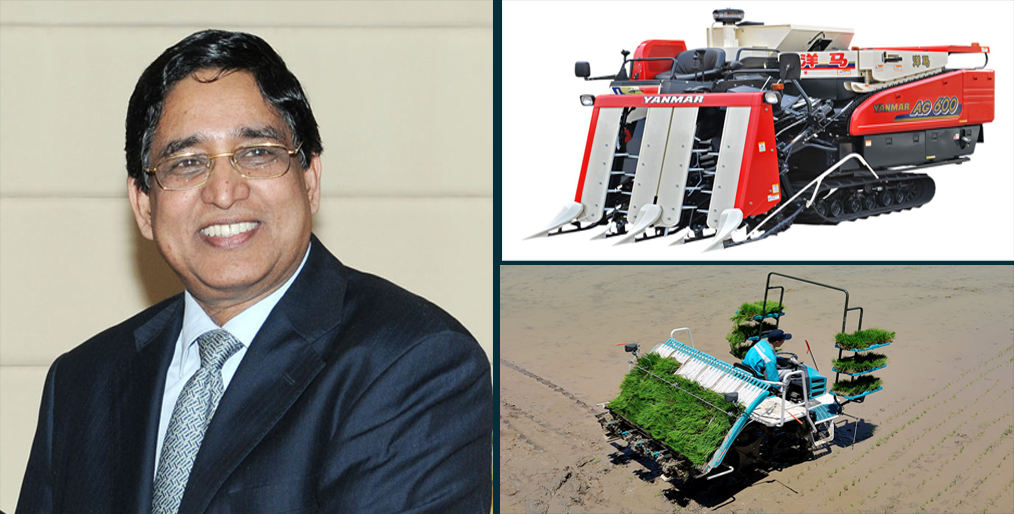 Agriculture Minister Dr. Md. Abdur Razzak has inaugurated various agricultural machinery distribution activities including combine harvesters and reapers among farmers across the country.
The distribution of these agricultural implements was inaugurated at 13 spots from the Secretariat on Tuesday (April 6, 2021).
The agriculture minister said a total of 5,776 agricultural implements including 1,617 combine harvesters, 701 reapers and 184 rice trans-planters will be distributed in 500 upazilas of the country under the project in the current fiscal year 2020-21.
It is learned that a total of Tk. 3,020 crore worth of these equipment have been distributed under the government's agricultural mechanization project. Speaking on the occasion, the Agriculture Minister said, "The agricultural implements we are giving to the farmers today are a new chapter of the government in the field of agriculture. We will give this incentive for the next 5 years. He also said that the activities that started today will continue.
Dr. Razzak said, 'Paddy cultivation in the haor area is risky. We are ready again. Either way, we can raise the paddy in the house. '
'We will definitely assess the damage done to the farmers and will try to help them as much as we can', he said.
State Minister for Social Welfare Mr. Ashraf Ali Khan Khasru was online from Netrokona. Besides, Secretary of the Ministry of Agriculture Mr. Mesbahul Islam also spoke online.
Source: Online/SZK