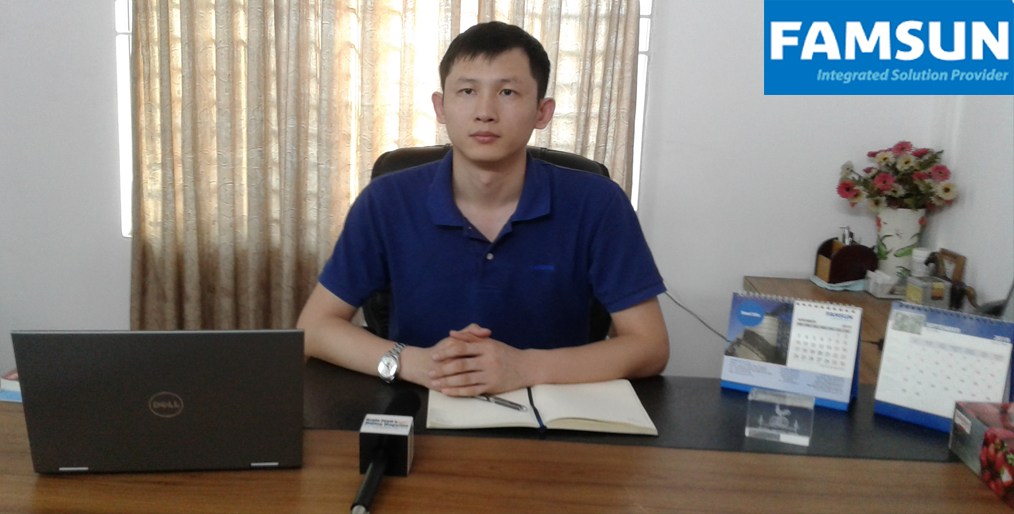 Sardar Zahidul Kabir: The FAMSUN CO. LTD. of China is the best for Bangladesh for its agro-based industrial development. Eric Zhang, South Asia I.B.D. Country Representative of Bangladesh said this in an interview with Grain Feed & Milling Magazine on November 16, 2019. The magnetic part of his interview is mentioned below;
Grain Feed & Milling Magazine: Sir, Tell me a little about your company and business.
Mr. Eric Zhang: After almost 52 years' development, FAMSUN has grown into a leading global machinery manufacturer and project service provider in the whole supply chain of agro-business. We are aware that the overall operation in the agro-business is being fully upgraded, the future operation will be healthier, safer, more environmental friendly, energy saving, intelligent and efficient. Therefore, we are constantly evolving. As the customer's demand increases, we aim to serve the industrial chain and provide integrated solutions from farm to table. We are committed to provide one stop services including consultation, design, planning, manufacture, installation, commissioning, and follow-up upgrade to our customers in the fields of feed milling, animal farming, grain, oilseed and food processing.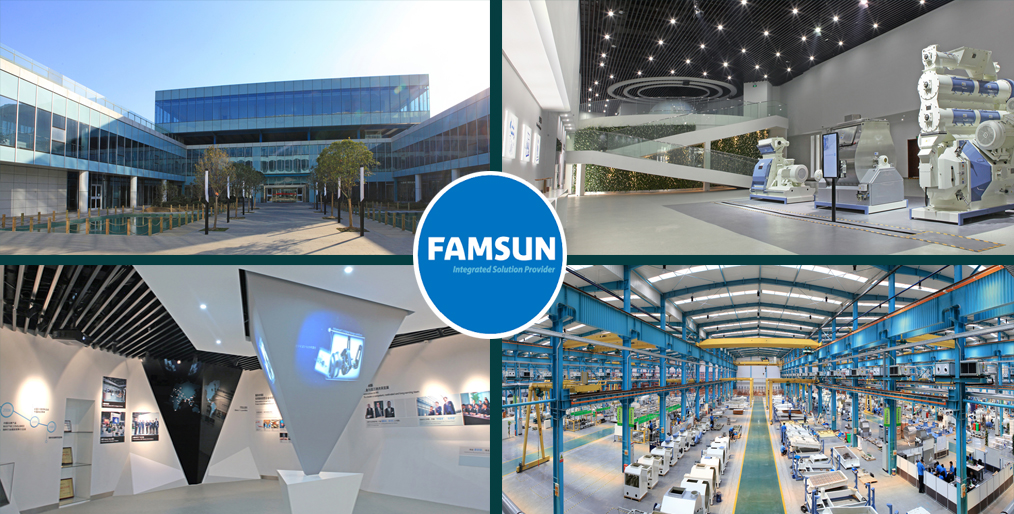 GFMM: Will you say a little about your company's service coverage?
Mr. Eric: We serve six categories to our customers. These are:
1、Hotline & Helpline
2、Remote Services
3、On-site Services
4、Training & Courses
5、Spare Parts
6、Customer Care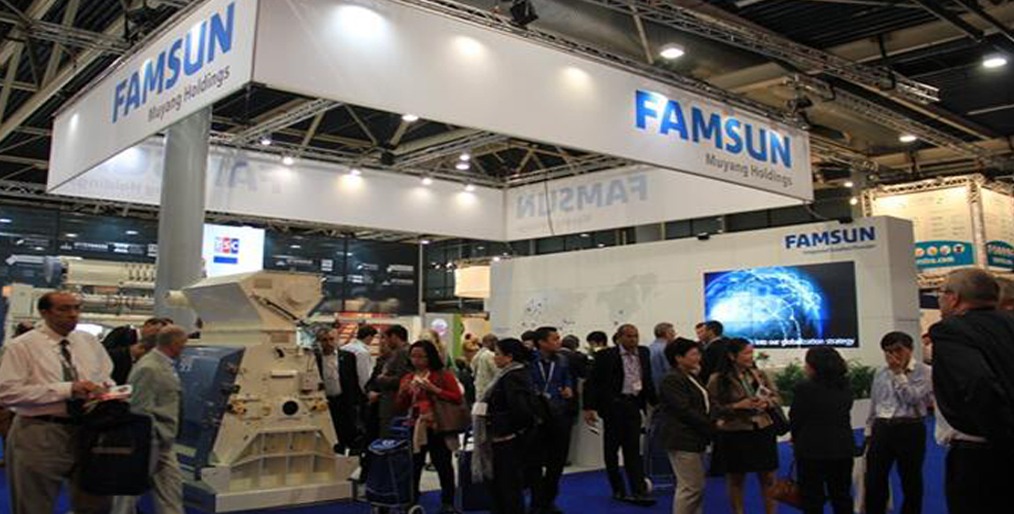 We explore and deliver the most valuable solutions for our customers. A project is not the simple combination of different products, but a whole system with different parts match together. Similar to the car, only when the engine and the other parts match together can the car be more energy saving, environmental friendly and more efficient. We start with customer's actual demand and take a comprehensive view of the project. We build up the system, equip with the most suitable facilities, and complete the delivery from consultation, design and operation.
GFMM: Tell me a little about your products.
Mr. Eric: Our products cover agricultural machinery, grain storage and logistics, feed milling, animal farming, food, oilseed and biomass processing. Over the past decades, FAMSUN has accumulated rich experience in the agro-business. Our products are world class. Therefore, we can do more and better for you.
GFMM: Why do you associate Bangladesh with your business?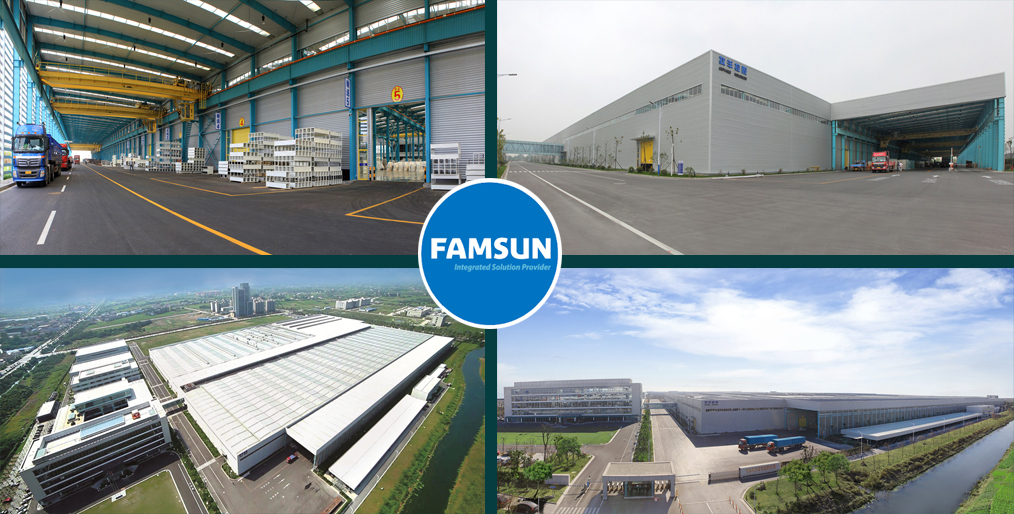 Mr. Eric: Bangladesh is an agricultural based country. There are many opportunities to grow agro-based industries here. Our company is also agro-based. Grain, feed, livestock, industrial milling, machineries, technology are the major aspects of our business. Because of this, Bangladesh is associated with our business area of business. Our company has global experience and reputation on all of these issues. For that reason, I think Famsun is the best for industrial development in Bangladesh.
GFMM: What kind of projects are currently running in Bangladesh?
Mr. Eric: Our company has been conducting business in Bangladesh for almost fifteen years. With our cooperation, there are ongoing business projects in Bangladesh; Feed Machinery/Equipment for feed mills of poultry, fish, cattle, shrimp & etc , Extrusion Machinery/Equipment for floating fish feed & food industry, Storage Silo & Engineering, Grain Machinery & Engineering, Conveying Equipment, Grain & Oil Seed Dryer, Steel Structure Engineering, Installation & Engineering, Oil Seed Preparation & Extraction Engineering, Soya Protein Concentrate Engineering, Fertilizer Turnkey Project, Bagging Equipment, Research & Development Project Design, Poultry House Equipment for Breeder, Broiler, Layer, Complete Poultry House by Steel Structures, Hatchery Equipment & Incubator, Slaughtering & Equipment.
GFMM: Which companies in Bangladesh do you have business with?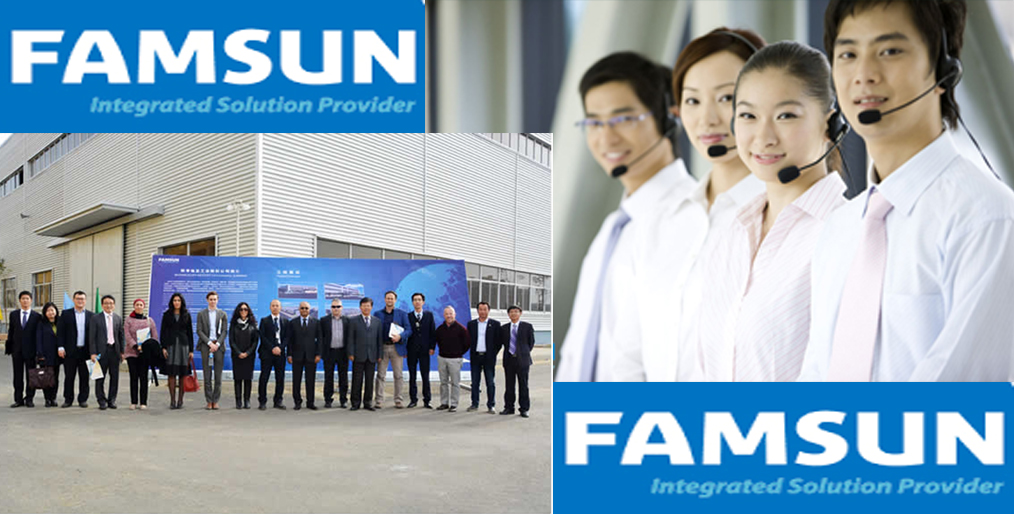 Mr. Eric: Our company has business with almost half a century of companies in Bangladesh, such as feed mill, machine tower and grain storage. Among them are Provita fish-poultry, Nourish feed-poultry, New hope feed, Aman feeds, Index agro, Eon group, Agata feed, AG agro, ACI godrej agrovet, CP Bangladesh, Bay agro, Agrotech feed, S.A. agro, Chhuya agro, Master hatchery & poultry, Milk vita, Arman feeds & fisheries, Noor agro feed, Shegofa agro, Aristocrat feed mill, S.B. poultry & fish feed mills etc. Lot of individual machines & equipment at other feed mills.
GFMM: Are you facing any kind of challenge in conducting such business in Bangladesh?
Mr. Eric: There will always be challenges in any business. There is no proper education, necessary skills, lack of awareness, the right durable machine, the ability to select the technology is not among the buyers of all classes. So marketing a new good product is quite a challenge for that.
GFMM: What is the potential for such an industry to grow in Bangladesh?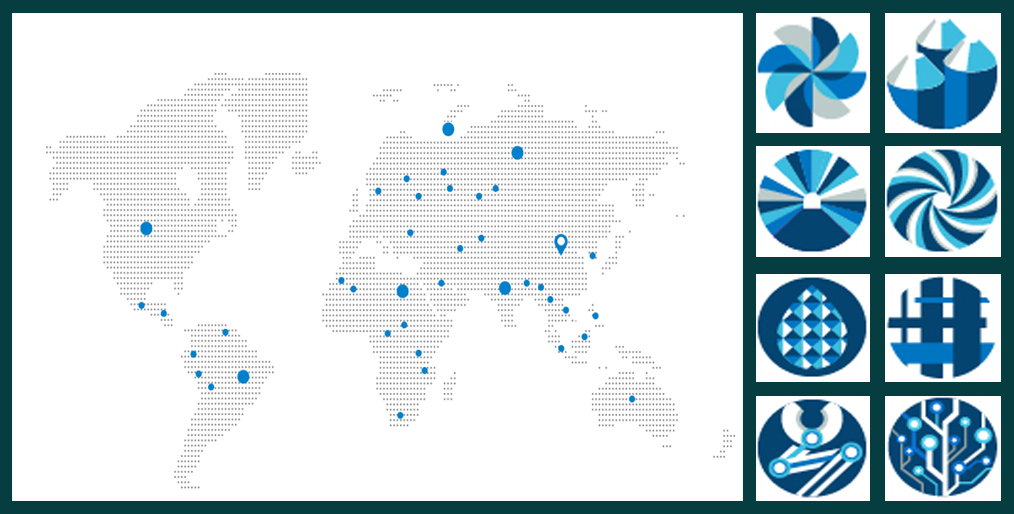 Mr. Eric: You know, "Impossible is the word found in the dictionary of fools". However, it is not possible to develop it in Bangladesh at the moment. The main reason is the lack of proper education, initiation, awareness. Bangladesh and China have long-standing friendship. We can get potential support for agro-industrial development in Bangladesh.
GFMM: What kind of education do you most need in this sector?
Mr. Eric: Engineering, technical education are must more need in this sector.
GFMM: What is your future plan?
Mr. Eric: We have business all over the world. We also have business in other countries in South Asia. My goal is to develop it. We want to be a partner in the development of people around the world.
GFMM: Thank you very much on behalf of 'Grain Feed & Milling Magazine'.