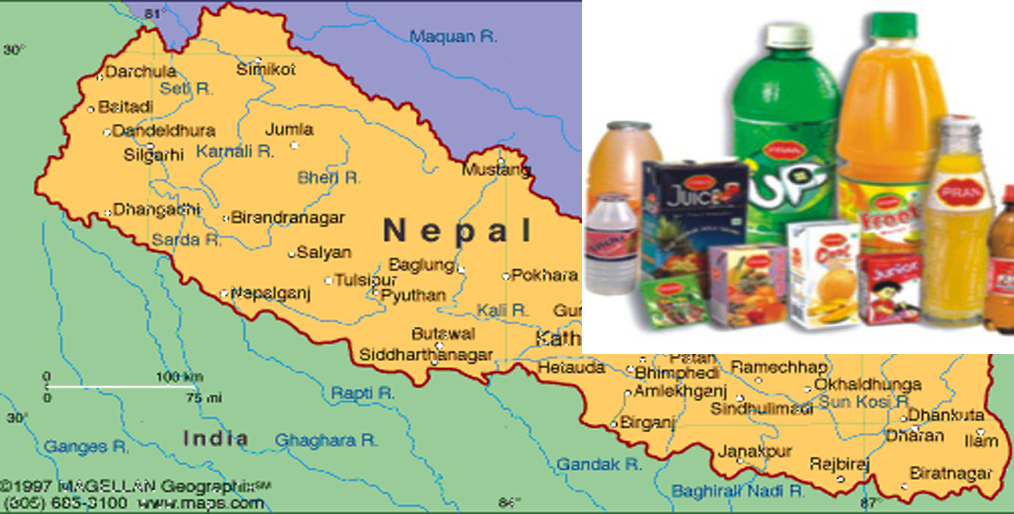 The potential of Bangladeshi products in the Himalayan Nepal market is huge. The demand for food products of Bangladesh is skyrocketing to the people of that country. But due to tariff and non-tariff barriers, Bangladeshi traders are not able to export goods at the desired rate. Traders are facing problems in exporting motorcycles to Nepal due to the limit of engine capacity or CC of motorcycles. Therefore, they have requested the government to remove tariffs and non-tariff barriers to increase exports.
Nepal's President Vidya Devi Bhandari arrived in Dhaka on Monday (March 22, 2021) to attend the Golden Jubilee of Independence and the birth centenary of Father of the Nation Bangabandhu Sheikh Mujibur Rahman. Discussions on the potential and challenges of trade between the two countries have come up in the focus of the President's visit to Bangladesh.
Talking to traders, it was learned that various products including food products, motorcycles, televisions, refrigerators and air conditioners are exported from Bangladesh to hilly Nepal. According to the Export Promotion Bureau (EPB), in the first eight months (July-February) of the current fiscal year 2020-21, Bangladesh exported goods worth USD 3.56 crore to Nepal. In Bangladeshi currency the amount is about Tk. 303 crore.
In the last 2019-20 financial year, the export was 4.6 crore dollars. His previous fiscal year was 3.8 crore dollars. However, traders say that the picture of exports to Nepal is not desirable. It has the potential to grow.
Pran-RFL Group is the largest exporter of products to Nepal. The company exports juices, drinks, chips, biscuits and other food products. Until 2019, the company used to export products worth an average of 20 lakh per month. But in 2019, Nepal suddenly increased the tariff on goods by 60 to 80 percent. Mr. Kamruzzaman Kamal, Director (marketing) of Pran-RFL Group, said the company's exports had declined by 60 per cent since the tariff was imposed. "Apart from the tariff barriers, we are given visas for a very short period of time," he said. It also takes a long time to unload the product. If these problems are solved, exports will increase.
Source: Online/SZK