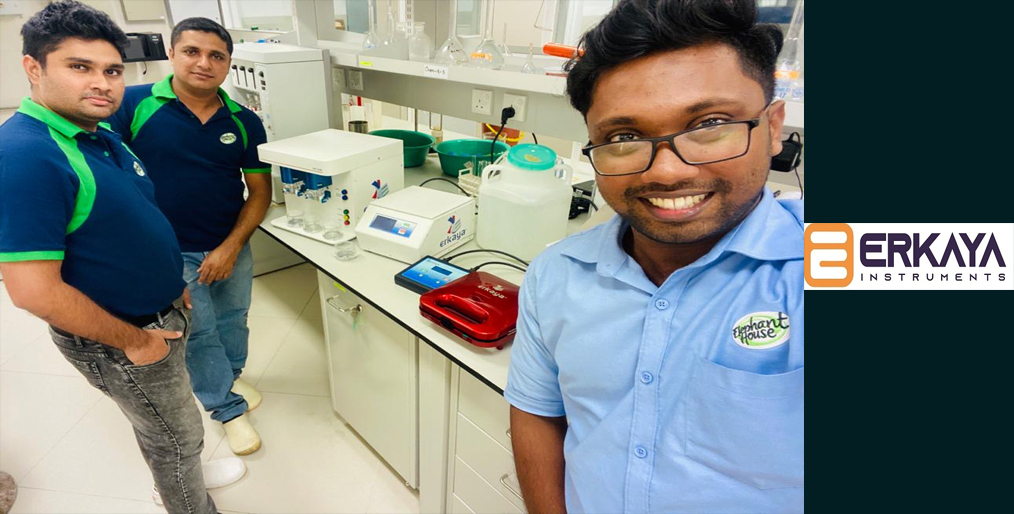 Erkaya Instruments now begin to widen the borders. Besides the well known countries from all over the world,  now Erkaya is in Sri Lanka with another intallation. With these installations, Erkaya continues to expand its vision and potential throughout the world.
We would like to thank Grain Feed & Milling Magazine for showing a great interest in new instruments and giving this chance to announce bangladesh business world.
About Erkaya
Erkaya Laboratory Instruments & Improvers, which was founded in 2000, is one of the leading and outstanding manufacturers of Turkey in the field of laboratory equipment & ingredients for wheat mills and bakeries.
Erkaya exports 80 % of its production to many countries worldwide by the contribution of its professional work force and very competitive quality and price. We have many valuable references on every continent in many countries including Belgium, Italy, Serbia, Greece, Brazil, Uruguay, Colombia, Kazakhstan, Paraguay, Ukraine, Russia, Iraq, Egypt, Vietnam, Israel, Jordan, Yemen, Lebanon, Tunisia, Nigeria, Zambia, Algeria, Indonesia, Philippines, Azerbaijan, Uzbekistan, Kirgizstan, Madagascar, China, Sudan, Mongolia, India, Taiwan, Argentina, Moldovia, Macedonia and Iran. –By Erkaya
Source: Online/SZK