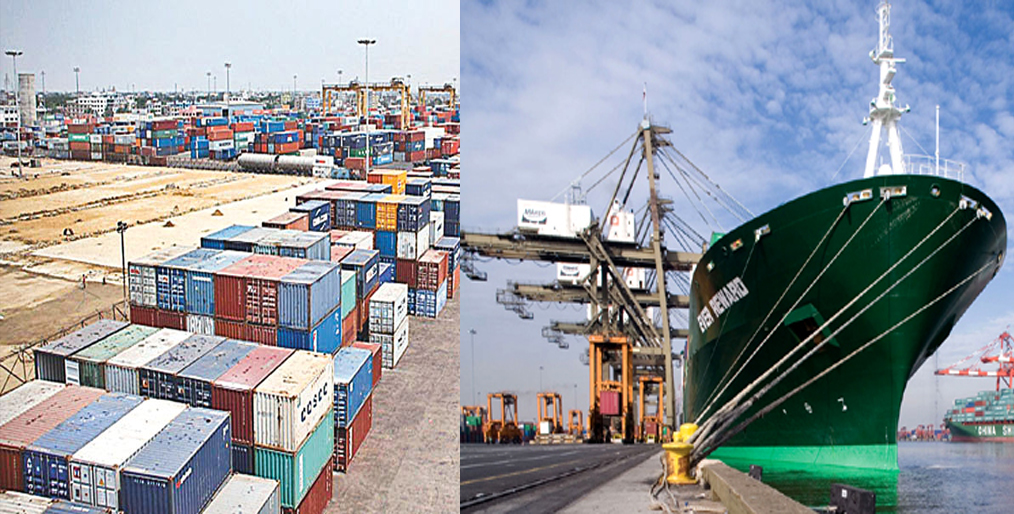 Transportation of export goods increased slightly in May, which ended just after the April disaster. This information was obtained from the port of Chittagong, which carries 91 percent of the country's exports.
According to the port, 14,744 containers were exported through Chittagong port in April, the lowest in 16 years. Exports were transported in 33,836 containers in May. Although exports increased slightly from April, it was 55 percent lower than the same period last year.
The coronavirus has so far affected the export sector the most. In April, goods worth US Dollar 52 crore or Tk. 4,420 crore were exported. It is about 83 percent less than the same period last year. Although the container accounts were available in May, the Export Development Bureau has not yet released the export earnings accounts.
The image of foreign trade through Chittagong port is basically the image of the whole country. Because, in terms of price, 91 percent of the export products in Bangladesh are transported through Chittagong port. The remaining 9 percent is through Mongla port, Dhaka's Shahjalal (R.) International Airport and land ports.
Exports of goods in 33,836 containers in May, which is 55 percent less than last year.
Although the export has increased a little, this time the target of export income is not being met. The Ministry of Commerce has set a target of US Dollar 4550 crore in export earnings for the current financial year. Of this, in the first ten months (July-April) of the current 2019-20 fiscal year, goods worth US Dollar 2,949 crore have been exported. As a result, this target is no longer being met with exports in May and June.
Exporters as well as logistics companies need to be prepared to survive for four to six months until the situation returns to normal.
Source: Online/SZK