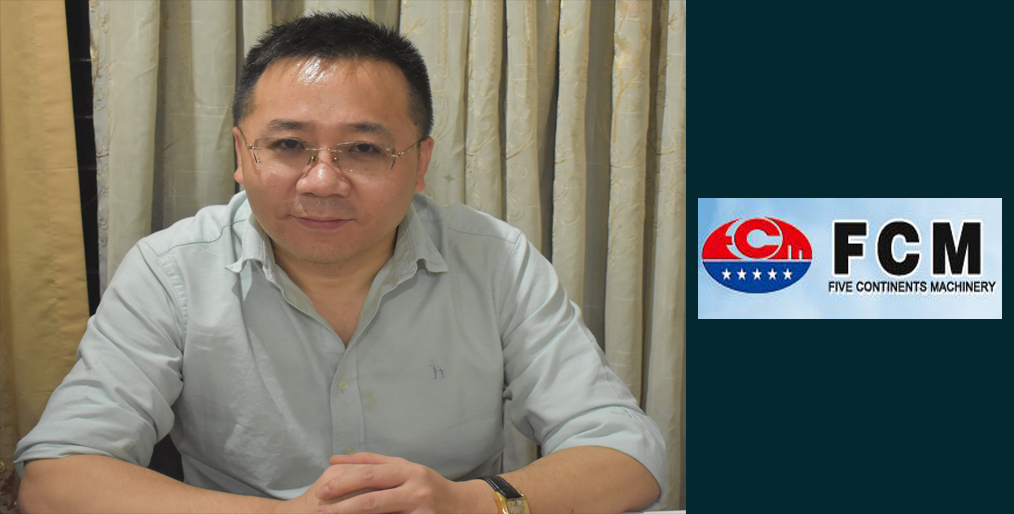 Sardar Zahidul Kabir: 'Bringing our customers from darkness to light can be our biggest achievement. Gan Zhengqiang (Robert), V.G. Manager of JIANGSU FIVE CONTINENTS MACHINERY CO. LTD. Jiangsu, China said this in an interview with Grain Feed & Milling Magazine on November 19, 2019. The magnetic part of his interview is mentioned below
Grain Feed & Milling Magazine: Sir, tell me a little about your company and business.
Mr. Gan Zhengqiang (Robert): FCM is one famous manufacturer & supplier of feed machines and feed mill plants in china, has nearly 18 years of international marketing experience in feed processing complete plant. FCM organically combines the separate equipment, technical know-how, specialized skill, flexible and high quality design, specialized experience in project installation and commissioning, local specific conditions, and provide complete projects with overall superiority for customers so that the customers can get most benefits. FCM feed machines &feed mill plants are exported to five continents: Asia, Africa, Oceania, America and Europe. The company has been following the rule of "Your Satisfaction is FCM's permanent pursuit" and has won a unanimous favorable comment from customers home and abroad with its remarkable professional knowledge, faithfulness and enterprising spirit. During the last 18 years, FCM has been upgrading its technology on a continuous basis through its R&D, has achieved many National and International Quality Certifications including Best Brand, CE, ISO 9001:2000 etc in recognition to its GMP and Product Quality. Nowadays FCM is becoming a Top Favorite name in the global feed industry.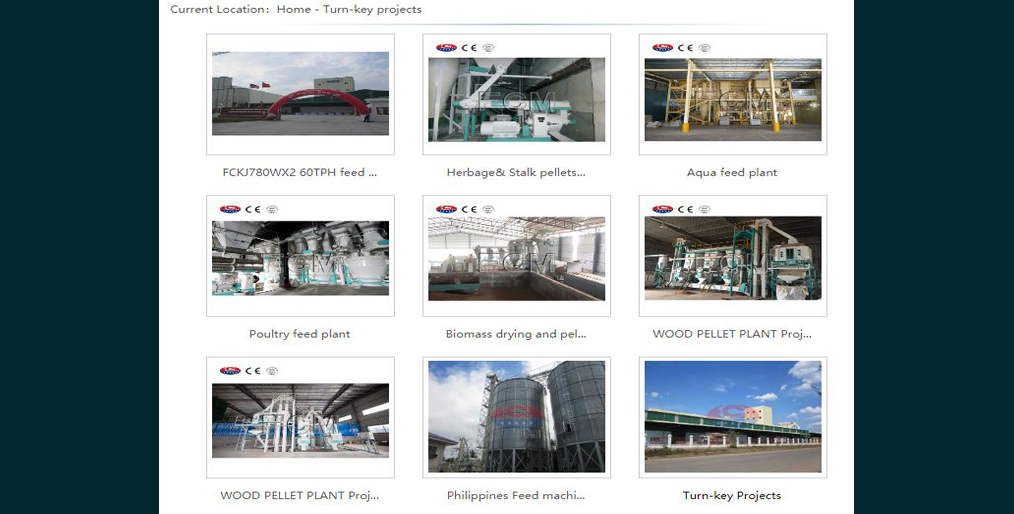 GFMM: What kind of product do you produce?
Mr. Gan: When we are manufacturer & supplier of feed machines, feed mill plants and equipment parts. So these are our products including Feed Pellet Mill, Wood Pellet Mill, Grinding Systems, Mixing Liquid Adding, Cooling Crumblier and Sieving, Distributing Systems, Pre-cleaning Systems, Extruder Drying Stabilizer and Spray, Electrical Control Equipment, Weighing and Dosing Systems, Spare Parts Wood Pellet Mill Plant, Feed Pellet Mill Plant etc.
GFMM: Tell us about the quality of your product. Why buyer will buy it from ten people's product?
Mr. Gan: Since its inception, we have been creating and supplying products step by step, as per the needs of our customers. As the needs of different regions of the world differ, we are manufacturing our machinery and plant, prioritizing that demand. For this, step-by-step customers have such demand levels and variations have increased, we are also constantly researching and creating and supplying products according to those needs and variations. For that, we are top and tested in terms of quality. The specialty of our machine is, comparatively low cost, long lasting, low cost of production, maximum utilization of raw material, high profit. So, you can understand why our product is the best. FCM have already passed the ISO9001:2000 standard since 2007, all our products with hardly quality control, about 70% customer come from abroad, with very good reputation around the world.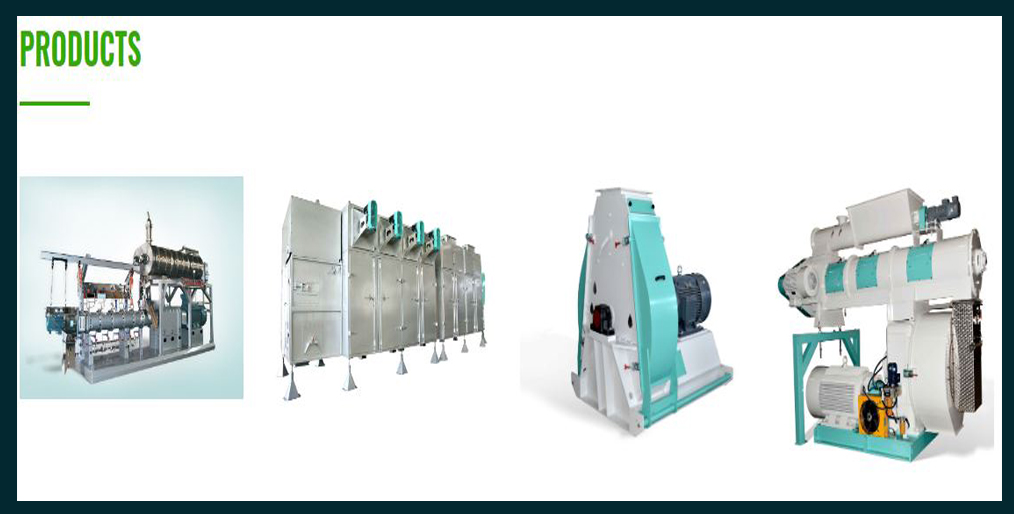 Picture: FCM
GFMM: Tell us about the quality of your machinery & technology.
Mr. Gan: We always keep some aspects in our consideration, which are
Performance of the machine
User Friendly operation
Easy maintenance
Maximum production yield, and
Simple & quality engineering
FCM has been following the rule of "Your satisfaction is FCM's permanent pursuit". As a result, it is found that at the end of the day customers can get comparatively more production from FCM machines compared to others; thus customer satisfaction is ensured. FCM is specialized in Feed Mill Technology. Their Pellet Mill, Hammer Mill, Pulverizer, Mixer, Extruder, Drier, Cooler are found to be the most efficient machines especially after the year 2010. All their new generation models are energy saving and production efficient. Their machines produce 20%-30% more compared to any other company. FCM machines are Robust, User-friendly, and Dependable.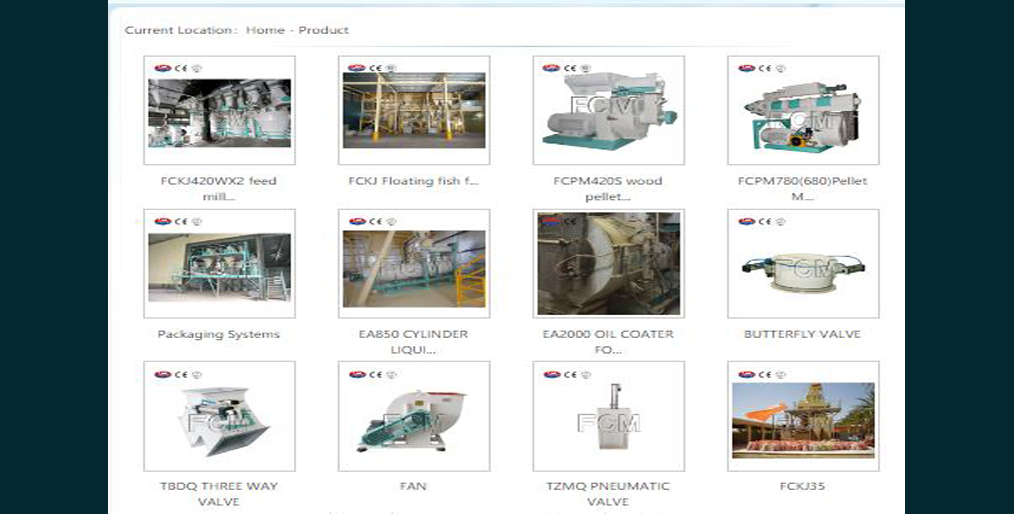 GFMM: Will you say a little about your company's service coverage?
Mr. Gan: Our working principle is to create value for our customers and then to sustain our own success. Our service Ideas are find problems and resolve problems, improving technology and meeting market. . Our machinery exists in over 40 countries in 5 continents.
GFMM: Tell us about your business in Bangladesh.
Mr. Gan: For nearly seventeen years we have been conducting our business in Bangladesh. Bangladesh Agro-Based Country. Agro-based industries have huge potential in this country. There are many opportunities for improvement, especially in the poultry, fish and livestock sectors. That's why our business here is growing day by day.
GFMM: What kind of projects are currently running in Bangladesh?
Mr. Gan: Some of FCM's projects have been in collaboration with the Partnership for 'Chicks and Feeds' company in Bangladesh since 2003 to the present time:
FCM, China: Turnkey supply of animal feedmill in Bangladesh and Indian sub-continents Ishii Poultry (IP),  Projects: FCM; National Feedmill Ltd.
FCM; Index Agro Ltd. Raj Quality Feedmill Ltd., Nourish Feedmill Ltd. Natureform: Nourish Breeders Ltd., Abir Poultry Hatchery & amp; Process Ltd.
FCM; Satkhira Feed Industries Ltd. National Feedmill Unit-2, Pocha Feed Mill, etc.
FCM; Afil Fish Feed Ltd. – the first floating fish feed plant supplied by our company, which was second floating fish feed mill in Bangladesh.
Pellet line installation in Afil Agro with FCM and locally engineered item.
FCM – New generation pelletmill with many feedmill in Bangladesh. All these feedmill are highly efficient, low energy cost and dependable. Mr. Nazmul Ahsan Khaled, Managing Director of Nourish said, FCM machine is robust & dependable. All these new generation plants are also with highest level of engineering ensuring more production, user-friendly operation and less maintenance. There are many feedmill we have installed and few renowned plants are Gram Bangla, Prime Agro Industries, Perfect Agro, etc.
Handed over the 1st Green Feedmill in Bangladesh in Nourish, Bogra, capacity 20-25 tph based on 2.5mm diameter.
Installed Bangla Feed plant in Rajshahi, a project of SEAF Bangladesh
Handed over RRP Unit 2, automated feedmill plant in modular design.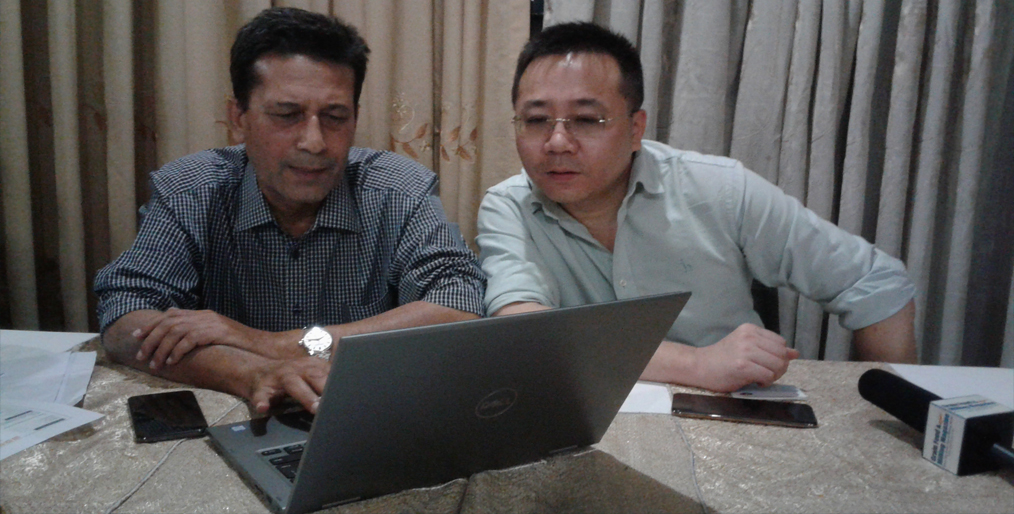 In addition to these, several projects have already been completed, and many projects are currently underway.
GFMM: Tell me if you have any problems or challenges with this business in Bangladesh.
Mr. Gan: Here are some problems we had to face at the beginning of the business. The challenge was to face them. At that time Bangladesh was a low middle income country, so there was a shortage of financial capital for the customers here. They are looking for the lowest priced machinery in the market. The biggest problem was, they decided without properly scrutinizing the ten products in the market. As a result, in many cases they had to fall. In business, many people can sell their products with using highlighted words. A proper buyer will have to make the right decision and decide which one is more profitable for him. Now, of course, there is no such challenge for our regular customer.
GFMM: Which is your most significant achievement so far?
Mr. Gan: I think, in the competitive markets around the world, including Bangladesh, our most significant achievement is to bring our customers in the light from the darkness of deception created by high profit greedy businessman.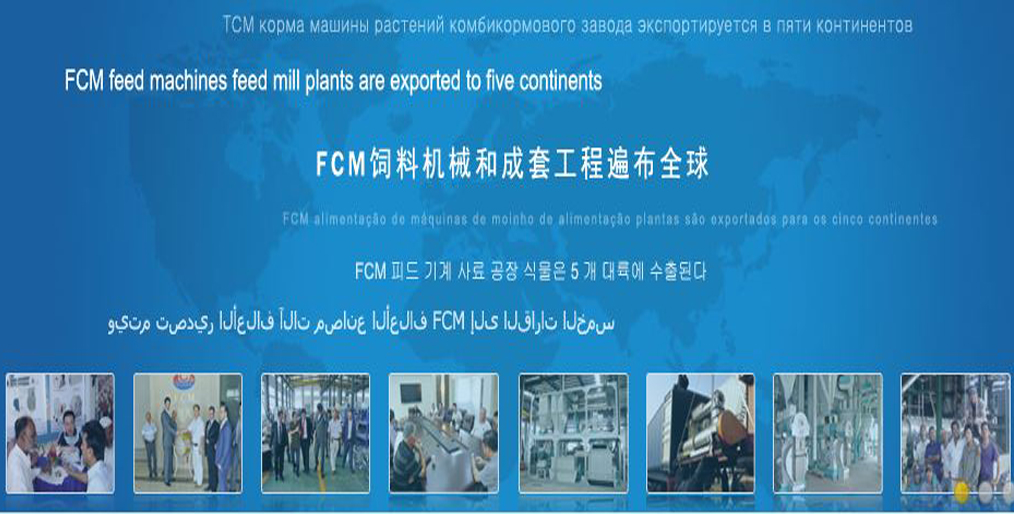 GFMM: Do you want to say something to your customers?
Mr. Gan: We want to tell our customers, first of all, get an idea of the market, test the machines, technologies available in the market, select the machine that is more profitable on the basis of any machine price, production capability, durability, etc., then select that machine production company, that machine supplier company. Please use your hard-earned capital in guaranteed production.
GFMM: What kind of education do you most need in this sector?
Mr. Gan: Engineering, research & technical education are more need in this sector.
GFMM: What is your future plan?
Mr. Gan: The development of our business in line with the development and widespread need of people over time.
GFMM: Beyond your business, say something about Bangladesh.
Mr. Gan: Bangladesh is a country of many possibilities. Excellent friendship, hospitality is their best quality. I like you very much.
GFMM: Thank you very much on behalf of 'Grain Feed & Milling Magazine'.