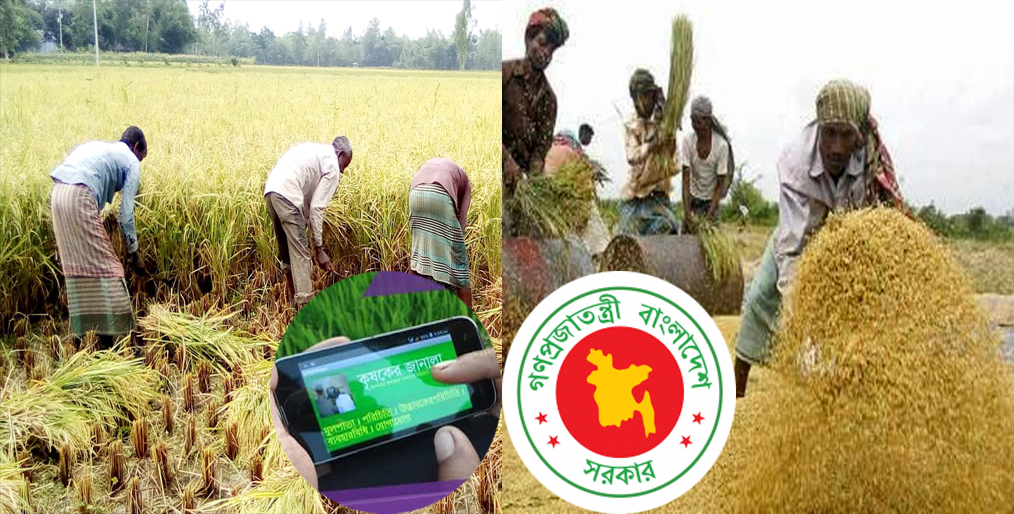 GFMM desk: The government of Bangladesh will buy Boro paddy through the mobile phone apps from farmers in 64 upazilas of the 64 districts next season. That is, the app will collect paddy from one of the upazila of that district.
The information was given by Food Minister Sadhan Chandra Majumder at a press conference at the Secretariat on Wednesday (March 11, 2020). Agriculture Minister Dr. Md. Abdur Razzak was present at the time.
Earlier, the minister said that the initiative is being taken from next Boro season as the success of purchasing the Aman paddy of the upazila through the app.
The food minister said that lottery system has been introduced so that middlemen can not come to buy paddy from the farmers.
He said Aman paddy was purchased through the app in that upazila. Boro paddy will be purchased in this upazila through the app. Apart from this, Boro paddy will be purchased through the app from Sadar Upazila of the remaining 64 districts.
Food Secretary Mosammat Nazmanara Khanum and Agriculture Secretary Md. Nasiruzzaman were present at the press conference. Apart from Food and Agriculture Secretary, senior officials of both ministries were present.
Source: Online/SZK