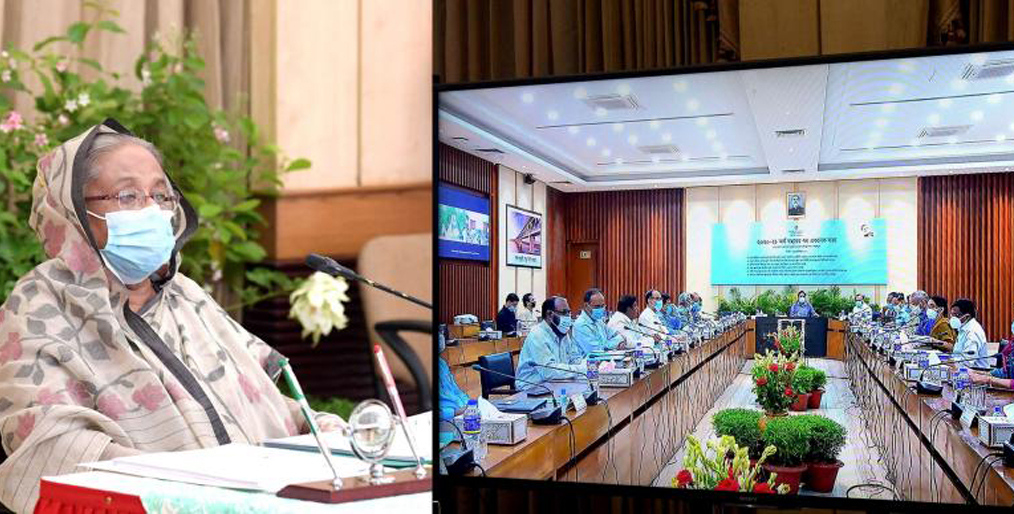 The Executive Committee of the National Economic Council (ECNEC) has approved six projects at a cost of Tk. 6,628.99 crore. Of this, Tk. 2,071.10 crore will be provided from the government's own funds and Tk 4,593.89 crore will be provided for loan assistance from foreign sources.
The approval was given at an ECNEC meeting chaired by ECNEC Chairperson and Prime Minister Sheikh Hasina on Tuesday (September 1, 2020). Prime Minister and Planning Minister MA Mannan, from Ganobhaban, via video conferencing, and from the NEC conference room in the capital's Sher-e-Bangla Nagar, the ministers and secretaries attended the ECNEC meeting.
The information was given by Planning Minister MA Mannan at a limited press conference held at the NEC conference room after the ECNEC meeting.
The projects approved by ECNEC are 1. Road Transport and Highways Department's 'Matlab-Meghna-Dhanagoda-Embankment (Z-1069) Road Development and Expansion' project. 2. 'Upgradation of Sylhet-Tamabil Highway to four lanes with separate SMVT lanes' project. 3. Local Government Department's 'Ponds, Canals, Development (First Amendment)' project across the country. 4. Department of Food's 'Construction of Modern Food Storage (Second Amendment)' project. 5. Ministry of Water Resources 'Dhaka-Narayanganj-Demra (DND) area drainage system development (second phase) (first amendment)' project and 6. Ministry of Fisheries Livestock Fisheries Technology Service Expansion (Phase II) (Second Amendment) Project.
ECNEC Planning Minister MA Mannan, Agriculture Minister. Dr. Abdur Razzak, Information Minister Hasan Mahmud, Local Government, Rural Development and Cooperatives Minister Tajul Islam, Industries Minister Nurul Majid Mahmud Humayun, Health Minister Zahid Malek, Fisheries Minister Sh. M. Rezaul Karim and ministers and state ministers of the concerned ministries took part.
Source: Online/SZK