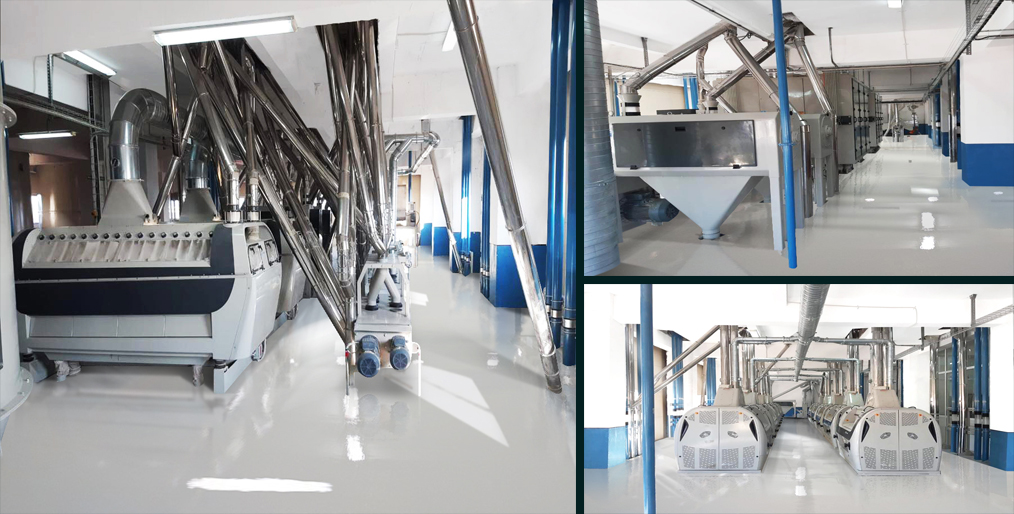 Alapala delivered a new flour mill in Uzbekistan, with the capacity of 200 TPD.
Samarkand Don Maxsulotlari JSC enterprise beganin 1963 as a project developed by the Kuibyshev Design Institute, and started their operations with a 240 ton daily capacity flour mill which was built and commissioned in 1966.
Today the company operates a modern mill with new technologies,which is supplied by Alapala in turn-key basis including the project design, manufacturing and installation services.
The flour mill has 200 TPD capacity processing high quality hard and softlocalwheat,toproducebakeryflourforlocaldistribution in Samarkandregion.The mill is also installed in a new concrete building, which is in conformity with high sanitation standards.
The mill the plantis managed by an advance auto mation system with central process monitoring, detailed reporting, and remote connection advantages for instant error diagnosis as well.
Alapala is very active in Uzbekistan thanks to its wide local network with the country office and spareparts warehouse in Tashkentcity, as well as numeours references all over the country.
About Alapala:
Founded in 1954, Alapala is one of the leading suppliers for milling machinery and turnkey flour mill in stallations in 120 countries with over 650 references world wide. The company has been taking big strides to fulfill its vision,and today between one of the top 1.000 exporters in Turkey by exporting 95 percent of its production. –By Alapala