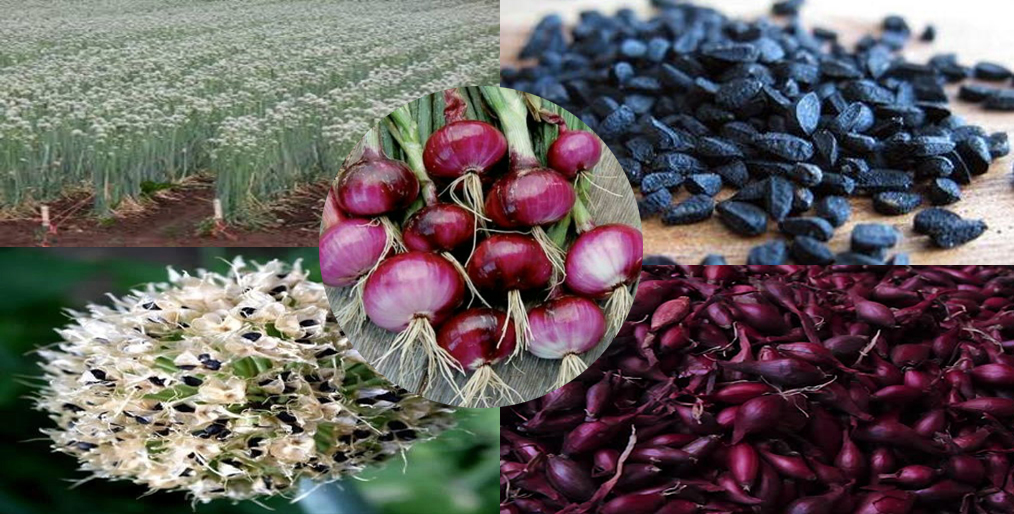 GFMM desk: Scientists from Jessore Regional Agricultural Research Center brought good news for onion farmers. They have found new success in onion farming.
From now on, farmers will no longer have to use onion tubers as seeds. They can produce quality onions at low cost without having to sow directly. Scientists have taken initiative to produce a large quantity of seeds for distribution among the farmers. Scientists at the research center said that onion seeds will be provided to farmers in easy terms next season.
According to sources in the Department of Agricultural Extension (DAE), onion crisis occurs every year in the country. The major reason for this is the onion seeds crisis and lack of preservation. About 200 kg of tubers are used per Bigha (14,400 sft) as a seed in the field. The current market value is around Tk. 30 to 40 thousand. Therefore, the farmer does not want to cultivate onion in large quantities of land for fear of cost.
Agricultural scientists say that in this method of cultivating onions, on the one hand, as the farmer has to pay extra cost, the yield also decreases. In addition, onions are infected with various diseases such as fungi. In this situation, scientists started research to make onion cultivation easier. Initially, the initiative is taken to produce onion seeds and supply them at the farmer level.
Scientific officer of the agricultural research center Mohammad Hafizur Rahman said, in one Bigha land, where five to six mounds of onion tubers are needed, if the farmers get onion seeds, they can cultivate onion on five to six hectares of land in one kg of seed. In this case the cost of onion seeds per Bigha will be reduced from Tk. five to six hundred instead of Tk. 30 to 40 thousand.
"With the production of onions in our country, it is possible to meet the needs of 57.14 percent of the country's total demand. To meet this shortage, the government has to spend a huge amount of money every year to import 7.63 metric tons of onion", he said.
"In view of these aspects, we have taken initiative to produce seeds and provide them to the farmers to facilitate onion cultivation. The seeds of these varieties of advanced BARI-1 will be spread to farmers in the southwestern part of the country including Jessore within a short time," said the official of the Agricultural Research Center.
Source: Online/SZK