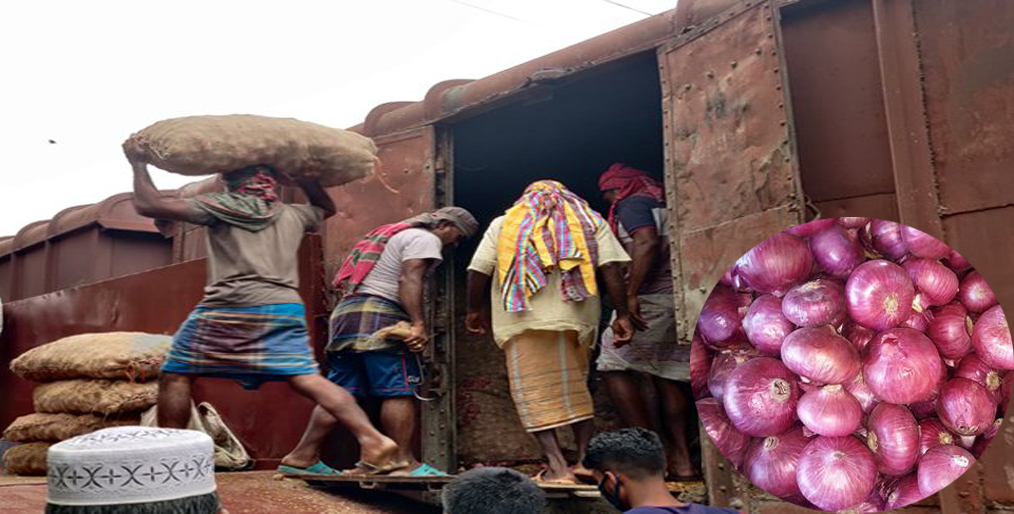 After two months of import-export between Bangladesh and India due to corona, onion import from India has finally started. On Thursday (May 28, 2020) morning, the first large consignment of onions from Nasik, India, arrived at Healy Railway Station in Dinajpur. Later they were sent to different places of the country including Dhaka.
Shahidul Islam Shahid, an importer at Healy land port, said the onion crisis in the country was due to the Corona situation. As a result, prices continue to rise. In this situation, a LC was made on May 22 to import onions from India. Then the freight train from Nasik left for Bangladesh in 42 carriages with 1700 metric tons of onions.
He added that the cost of importing onion from India is Tk. 21-22 per kg including all the expenses. And it is being sold wholesale to the traders at 23-27 Tk. His second consignment will arrive in a few days.
Source: Online/SZK